gold collection #5
Gallery
::
Sylvia
::
Martha
Renee and Lena
::
Ann
::
Amelie
::
Naomi
::
Carmen
::
Oksana
::
Julie
::
Sabina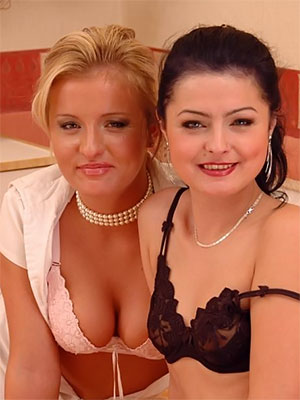 Renee and Lena
The muse and the artist
(Gold Collection #5)
Renee and Lena met at a school of arts. Occassionaly, Dominique works there as a model, while Lena learns to draw. Lena, who enjoys both men and women was immediately attracted by the beautyful blonde model. They had so many dates with each other till now and they still both love the uncertainty, fragility and passion of their relations.