2013, June 25th
Full fun at half price!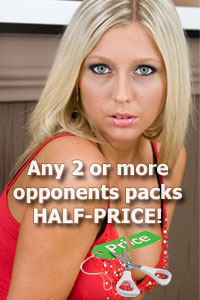 100% of fun and pleasure for only half price. Sounds tempting, doesn't it?

This is our latest offer: if you order 2 or more opponents packs you will pay only half price. The number of packs in one order is not limited.

Just type 2HALFPRICE coupon in the summary of your order.

The coupon is valid only till 1st of July, 2013.
Have fun!